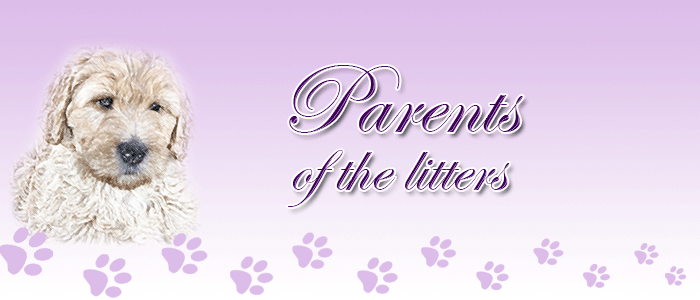 Home Available Puppies Upcoming Litters Older Pups/Adults
Pricing/Payments Contact Info Parents Guardian home info
These are our current and future prospects, as well as some dogs that are retired or did not make the cut to be in our breeding program. Please note that we only have 1 intact dog that lives with us (Firethorn), the others live in guardian homes that they will remain with forever, we just retain the breeding rights on them. This enables us to have access to a variety of pedigrees within our program without using kennels. All parent dogs are raised 100% in family homes.
The Girls
Not all are currently active breeders.
All have passed their health testing for hips, elbows, cardiac, patellas and eye disease.
Cedar Rapids, IA

Shelby Avenue Java

What can I say about Java? She is such a doll! I LOVE working with her lines. She is from the awesome Kiwi and George pairing that has produced some really stellar pups. Java will have her final litter spring 2018 and will be greatly missed! OFA good

small standard
curly fleece
chocolate/lavender, bbEE

Des Moines, IA

Shelby Avenue Molli Rose

Molli is such a doll! Super soft fleece coat and wonderful conformation. Molli loves to play and is just a fun, happy girl all around! Molli will have her third and final litter this winter, her pups have been amazing. OFA good

Mini/small medium Australian Labradoodle
wavy/curly fleece
caramel parti, bbee

Omaha, NE

Shelby Avenue Sangria "Zoey"

Zoey is very smart, her family teaches her the coolest tricks! Zoey is truly a family girl, loves her kiddos!
OFA Good

Mini
straight/wavy fleece
light caramel, bbee IC carrier, phantom carrier

Lindstrom, MN

Shelby Avenue Katie Shaw

Look at this face! What a darling Katie is! Some of my favorite dogs are in her pedigree! Our lovely Hercules is her grandpa and I see so much of him in her when she comes to visit!

mini/medium
wavy fleece
apricot, Bbee

Fort Dodge, IA

Shelby Avenue Maggie

Maggie is a happy girl, eager to meet everyone! She is definitely not a dog to be ignored! Her beautiful coat and eyes make her irresistable and she knows it!

Mini, 23 pounds
wavy fleece
caramel, bbee

Papillion, Ne

Shelby Avenue Ellie

Ellie has so much of her daddy, Griffin, in her! Easy going with a soft heart, I am so proud to have this girl as part of my program! Her coloring is so unique and beautiful, I have definitely missed producing these lovely lavender colors.

small medium 17"
straight/wavy fleece
lavender, bbEe


Indianola, IA

Shelby Avenue Sunstar Mocha

Ellie's stunning sister! What a great pair of girls these two turned out to be! Mocha is a happy girl, easy to get along with and I think deep down she really thinks she is a person, lol.

small medium 17"
wavy fleece
lavender, bbEe

Cedar Rapids, IA

Shelby Avenue Minuet


Look at that face! What a happy girl! Minuet is a drop dead gorgeous girl with the most amazingly soft fleece coat. She is mellow and chill, a super sweet girl that loves everyone and takes everything in stride. Would be a great therapy dog. Perfect health testing, OFA excellent hips.

Mini 16"
wavy fleece
cream/chalk, Bbee




Minneapolis area

Shelby Avenue Frannie

Frannie is perfection! She is a "people person", always wants to be a part of what is going on. She has a wonderful fleece coat and a constantly wagging tail! When she is at my house, she is our greeter, meets everyone that stops by.

Large Mini
wavy fleece
caramel cream bbee

Cedar Falls, IA

Shelby Avenue Country Girl
"Dixie"

Dixie is a darling girl that is adored by her guardian family. From one of my oldest tried and true lines, this girl is sure to make quite an impact in my breeding program. She is such a fun loving girl! She will catch anything you throw in the air and is very much a lover of toys! She is so much fun to have around!

large mini
wavy fleece
light caramel, bbee


Omaha, NE

Shelby Avenue Lunar Rose

What a lovely lady Rosie is! Sweet in every sense of the word! Cannot wait to see that sweetness passed on to her puppies!

Small standard
wavy fleece
apricot Bbee carries phantom and parti


New Harford, IA

Shelby Avenue Piper

Perfection! This munchkin is quite the little package, sweet and friendly, loves everyone. Her guardian family is totally smitten with her!

Mini
straight/wavy fleece
white w/cream parti, Bbee


Omaha, NE

Shelby Avenue Stella Rosa

Our newest "Stella" is just as wonderful as our oldest Stella was! This girl is sure to have an impact on my program here at Shelby Avenue, her pedigree is so versatile. She should produce stellar babies, that is for sure!

medium/standard
wavy fleece
chocolate/cafe, bbEE


Dike, IA

Shelby Avenue Bindi

So happy! Bindi is a true delight. Always happy to greet people and always "smiling"! Such a gorgeous girl, too! This girl has it all!

large mini
wavy fleece
caramel, bbee
Reinbeck, IA

Shelby Avenue Asher

What a handsome boy! This boy is one I am very excited about as he is all my favorite lines wrapped into one perfect package! He has sired his first litters and they are perfection!

medium 18" and 35 pounds
Wavy fleece
dark chocolate bbEe, carries phantom and parti



Urbandale, IA

Blessed Day Diamond Leo
"Barry"

What a love bug!! This guy is super cuddly and loves snuggles! More updates coming as he matures, we are thrilled to have him join us!

mini 15" 20 pounds
Wavy fleece
black phantom with white
IC clear

Doodle Lane's Firethorn
"Finn"

Finn is such a snuggler! He always has a water bottle in his mouth, it is his favorite toy! Even on walks he will carry it the entire time. He LOVES his toys and you will never find him without something that is dear to him! And to add to the total package, his puppies are SPECTACULAR! Finn has an interesting coat that is sometimes medium in color, and sometimes darker in color, you can watch it change at the roots as it grows out. So about 3 times a year, when he gets his coat cut short, he goes through a color change! he is pictured here at his darkest. OFA good

Multigen Australian Labradoodle
medium, 18" and 35 pounds
wavy fleece
Caramel with white markings
bbee, carries parti, sable and phantom

Fort Dodge, IA

Mill Creek's Ollivander
"Brownie"

What a handsome boy we have found in Ollivander! He is such a playful, fun loving guy! Ollivander is a sweetie that you can not help but fall in love with, I know I sure have! His puppies have been absolute dreams!

medium, 18" and 30 pounds
wavy fleece
chocolate with white
bbEe pra clear

Manor Lake Magneto "Max"

What a special guy Magneto is! We have waited a long time for this perfect addition! Max is solid as a rock, he is built like a Labrador, just a bit smaller. But don't let his heft fool you, he will melt when you pet him, and especially loves tummy rubs! What a sweet, sweet boy, with a heart of gold. Max is finally a daddy and his puppies are amazing!

Large Medium, 19" and 45 pounds
wavy fleece
dark chocolate
bbEe, pra clear, IC clear

Des Moines, IA

Shelby Avenue Kinnick Jack

Perfection! That is all I can say about this boy! Kinnick has a silky soft fleece coat and is sweet as can be. you will not find a more tender hearted, sweet natured boy. He is a gentleman with the ladies and so far his pups are exquisite! OFA excellent


Miniature, 15 inches and 20 pounds
wavy fleece
chocolate
bbEe pra clear, IC carrier


In a guardian home in Manson, IA

Brasken's Prince Oberyn
"Obi"


Meet our lovelt caramel addition from sunny California! He is super smart and intuitive, loves everyone and thoroughly enjoys every cuddle he can get! We have been searching for the perfect boy to use with Finn's daughter's, and I think we found him! Obi is a mini Australian Labradoodle, but he is solid as a rock, very stocky!

miniature, 16" 27 pounds
wavy fleece
dark caramel (red)
bbee, IC clear

Hales Cowboy

Another California boy! This guy is quiet and sweet, loves everyone and aims to please. I am so thrilled to add this chocolate morsel to my program! Watch for his babies spring 2018!

Miniature, 15", 20 pounds
straight fleece
dark chocolate tuxedo
bbEe





Sunset Hills Megastar
"Griffin"
Imported from Australia


Size medium 18" - 32 pounds
Coat wavy soft fleece non shedding
Color lavender (dna color bbEE)

Griffin is semi-retired! We have several breedings worth of frozen semen stored from him for future use. Great job Griffin, you have left a a great legacy of stunning progeny to move forward with, you truly were a blessing to my program!


Cedar Falls, IA

Shelby Avenue Ulysses
"Uly"

Uly is full of fun and loves to play! However, he is very willing to give some cuddle time whenever you need it! Love this boy!

mini, 16 inches, 27 pounds
wavy fleece
dark chocolate phantom
IC clear, bbEe, Ky/Ky at/at, carries parti

Upcoming hopeful

Adel, IA

Rocketeer

I can not begin to tell you how excited I am about this boy! Rocky loves EVERYONE and wiggles like crazy when he meets people!
OFA excellent.

Standard
wavy fleece/hair
chocolate, carries parti & phantom
bbE?, pra carrier, IC carrier

Evansdale, IA

Zebulon

Zeb is such a happy boy! I am excited to have found a great mini boy with new lines to bring in, he should be perfect! And he is OFA excellent!

miniature
16-17" and 25 pounds
wavy/curly hair/fleece combo
light apricot
pra clear, IC clear

Shelby Avenue Charleston
"Henry"

Henry is a lovely boy that I have high hopes for! His coat is soft and curly, and a rich chocolate color with a small white splash on his chest. Henry LOVES playing with the kids and spending time at his guardian family's lake house and on the boat, what a spoiled little guy! OFA good


mini, 25 pounds
curly fleece/wool
dark chocolate w/white
IC clear, carries phantom

Upcoming Hopeful

Twin Lakes, IA

Shelby Avenue Tobias
"Tobie"

Tobie is living large on the lake! Can't wait to watch this boy mature, he will be a sure hit with the ladies!!

mini, 22 pounds
wavy fleece
cream
Bbee, IC clear

Shelby Avenue Hudson

Sweet and playful, this boy is totally adored by his guardian family!

mini, 25 pounds
wavy fleece/hair combo
apricot
Bbee, IC clear

Upcoming hopeful

Sioux Center, IA

Shelby Avenue Winston

Mini
curly fleece
caramel